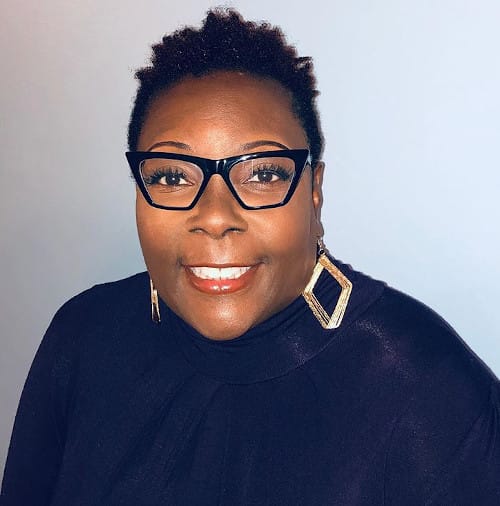 Veronica Watford
LPC or Licensed Clinical Mental Health Counselor
I believe that having an encouraging, supportive and therapeutic relationship between the client and counselor lay the foundation for success. I remain current with evidenced-based practices, through ongoing training, seminars and workshops. My focus is to collaborate with you on creating your personal goals based on your strengths, needs and preferences.
Toynetta Robinson is a LCSWA(Licensed clinical social worker associate) with a Masters Degree in Social work from NCCU, with an emphasis in children, adolescents and adults. I believe change can happen and people can thrive when given the support they need to assist them in identifying their own strengths and recognizing their potential to live fulfilling lives. With more than 15 years of experience working with individuals and families, I have provided an environment of compassion. I've worked with children, adolescents and adults with anxiety, depression, ADHD, anger management and PTSD. My therapeutic approach is to evaluate each individual within their environment, provide supportive and practical feedback in order to help them effectively address personal life challenges.
I am a firm believer that our thoughts influence our behavior. So if you're thinking faulty, so are your behavioral actions. These thought patterns can become so automatic that we don't recognize when our judgement is irrational. I am genuine, empathetic, unbiased, supportive and I provide objective nonjudgmental guidance. I can be very courageous, vulnerable and transparent when needed. I take the same risks sharing that I expect from my clients I serve.
Don't know where to start regarding your mental health or substance use concerns? Do you need a safe space to be your true authentic self? Talking with a professional about your mental health can impact your mental wellness in a positive way. I obtained my Master of Science in Clinical Counseling with an emphasis in Addictions from East Carolina University. I am a licensed clinical mental health associate and licensed clinical addictions specialist associate. I have experience working in diverse and multicultural environments and providing a safe environment for my clients to express their emotions, thoughts, and feelings. This allows you as the client to find new ways of thinking and behaving that support a happier and healthier life. I have expertise working with at-risk youth, adolescents, and young adults. I specialize in anxiety, depression, substance use, grief, self-discovery, and career and personal development. I provide individual and group therapy for adults and adolescents. My therapeutic approach is a collaboration of various theories, including cognitive-behavioral, mindfulness, solution-Focused, Person-Centered, and art therapy. Take the leap of faith today for your mental health and Remember "Fear can go where you are trying to go.