Licensed Professional Counselor or License Clinical Mental Health Counselor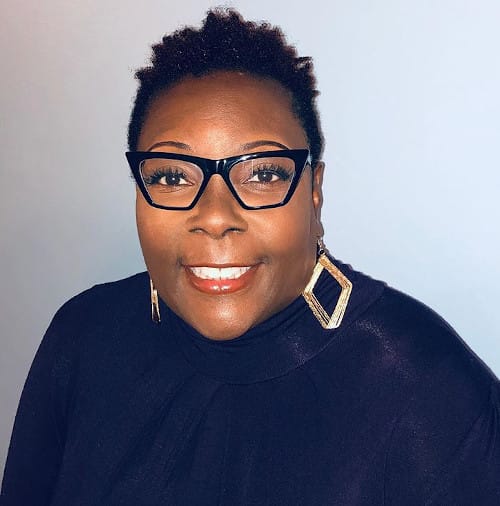 Licensed professional counselors (LPC) are now called "licensed clinical mental health counselors."  As mental health professionals, they provide much-needed care to a growing number of people experiencing mental illnesses.
According to the National Alliance on Mental Illness (NAMI), more than a quarter of adults in the United States need help with mental health care.
Here is what you may want to know about what LCMHCs do, whether they can provide diagnosis, prescribe medication or go into private practice.
What Do Licensed Clinical Mental Health Counselors Do?
LCMHCs are mental health professionals whose training equips them with the knowledge and expertise to help individuals, families, and communities. LPCs can work in a clinical setting in hospitals, schools, and homes or private practice.
In their line of work, licensed professional counselors help individuals lead happier and healthier lives.
Part of an LCMHC's job description is to help adolescents, the elderly, couples and families, the homeless, and veterans. As a mental health service provider, an LPC can assess individuals or follow certain steps to help treat several mental conditions and disorders.
For licensing an LPC must pass a licensing examination offered by an accredited body like the National Counselor Examination for Licensure and Certification (NCE) and the National Certified Mental Health Counselor Examination (NCMHCE). As well, LPCs submit to federal and state laws.
What Else Can a Licensed Mental Health Professional Do?
• Provide psychotherapy
• Suggest a course of treatment and take steps to achieve desired results
• Provide counseling services
• Research and formulate a course of positive treatment
Is a Licensed Professional Counselor a Therapist?
The terms counselor, clinician, and therapist often overlap, with their usage not restricted to a Licensed Professional Counselor (LPC). Overall, therapists include any health professional trained as psychologists, licensed social workers (LSW), and counselors.
A therapist often works with individuals to help them live better lives through the ability to cope with mental health challenges.
Are LPCs therapists? Yes, given they are mental health professionals whose line of work includes offering psychotherapy services (using behavioral approaches to therapy).
A licensed professional counselor has the qualifications and training (master's degree) in counseling and psychology that equips them with the skills to integrate counseling with therapy.
Can an LPC Diagnose?
In most states in the U.S., LPCs who have the authority for private practice do diagnose. In states where LPCs have no authority to diagnose, the health provider must refer their patients to other mental health professionals like a psychiatrist for diagnosis.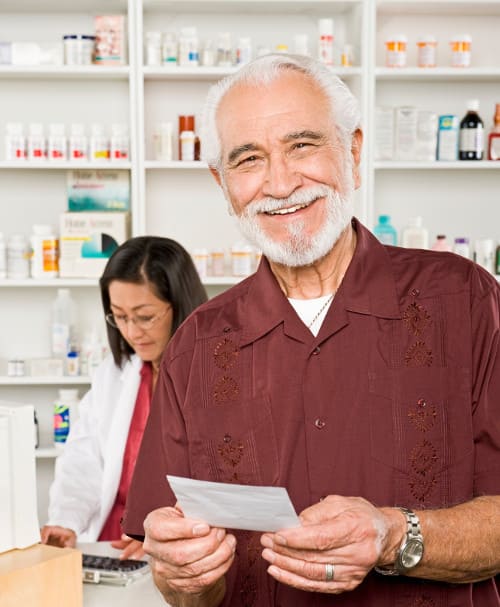 Can a Counselor Diagnose Mental Illness?
Licensed professional counselors in the U.S. can diagnose mental illnesses. As noted above, the authority that allows them to diagnose vary from state to state. However, any counselor not licensed cannot offer a diagnosis for mental illnesses. Some state statutes bar LPCs from being able to diagnose mental illnesses.
In cases where LPCs can diagnose mental illnesses, the one question one might ask is whether the counselor can offer a reliable diagnosis. The answer is yes they can. Why is it important that a counselor has a license to diagnose? It relates to the ability to bill insurance companies, and thus an LPC's success running a private practice.
Are you a trained mental health service provider? Check with the relevant state authorities regarding licensure and clarification about the diagnosis of mental disorders.
Can a LPC Write a Prescription?
An LPC, or licensed mental health counselors, cannot under the law offer to prescribe or offer recommendations for medication. There training provides for services in counseling and therapy, to help people handle mental health issues.
Writing prescriptions for mental illnesses are, by law, restricted to licensed psychiatrists and licensed psychiatric nurses.
Ideally, an LPC can diagnose mental illnesses. However, mental health cases related to handling prescriptions and evaluating medication go to qualified and licensed psychiatrists.
Can a LPC Have a Private Practice?
Licensed professional counselors are allowed by licensure to work in private practice. Once an LPC passes the relevant licensing examination, they can set up an independent practice. LPCs in private practice employ counseling and therapy in their handling of life issues.
What's important for anyone seeking independent practice is that you must obtain licensing to work as a professional counselor. As state statutes may differ, it is important to ensure your independent work fits in with the laws set by authorities in your area operation.
The best way to go about it is to get the experience needed to help you handle your facility.
What is the difference between a counselor and a psychologist?
Although a counselor and a psychologist might share the counseling and psychotherapy aspect of their work, they differ in the level of training and qualifications required for licensing.
A counselor is a health care professional with a master's degree and training in psychology and counseling. The counselor has the skills to evaluate mental health issues and use a combination of counseling and therapeutic techniques to help individuals. Various licensed counselors have the authority to diagnose mental health issues but cannot write prescriptions.
Some of the job titles for counselors include Licensed Professional Counselor (LPC) and Licensed Marriage and Family Therapist (LMFT).
A psychologist, on the other hand, is a health care professional with a doctoral degree in psychology. Although not medical doctors, the psychologist's qualifications and licensure allow them to evaluate, diagnose or treat mental health disorders. However, like counselors, psychologists only work with psychiatrists and other medical doctors in case of prescriptions and medical treatment of mental issues.
Is LPC or LCSW better?
A licensed clinical social worker (LCSW) is a masters-level trained individual, with education in social work. The LCSW can evaluate and employ therapeutic approaches to help handle social issues, including mental health challenges.
Clinical social workers also offer case management, advocacy, and hospital discharge planning.
LCSWs and LPCs are both authorized to provide diagnoses and assess treatment cases. Both are however not allowed to prescribe medication.
If you are looking to take a degree course in mental health care and counseling, then you might want to find out which is better between LPC and LCSW.
For anyone looking to pursue a career in counseling and focus on mental health, enrolling for a course as an LPC would better. A licensed professional counselor can specialize and handle specific areas like marriage counseling and substance abuse counseling among others.
In case you wish to pursue a career in social work and work on a broad spectrum of issues, taking training as a clinical social worker would be better. A qualified LCSW has the advantage over an LPC regarding the wide range of training programs they take. These professionals are often employed in hospital settings but have more flexibility than LPCs when it comes to working in private practice.
What is a Mental health Professional
Mental health professionals are trained individuals who offer a variety of services aimed at supporting and helping people to overcome mental health illness and related issues. They are also trained in undertaking assessment and research to advance mental health services.
Mental health counseling is useful in helping people handle and overcome mental health challenges that come from areas such as family issues, careers, grief, and addiction.
There are many types of mental health professionals who offer an array of services depending on their training, experience, licensing and specialization.  We have LPCs, LCSWs, Psychologists, Psychiatrists, and family therapists, Certified Alcohol and Drug Abuse Counselor, Nurse Psychotherapist and so on.
Professionals within the mental health provider's industry also offer guidance and counseling and support to individuals facing:
Depression
Marital stress/issues
Bipolar disorders
Low self-esteem
Eating disorders
Obsessive-Compulsive Disorder
Suicidal Impulses
Increased focus on mental health has seen the need for MHCs in hospitals, schools, and other settings, rise significantly in recent years. The health insurance industry also supports this sector, with professionals like LPCs able to diagnose and bill insurance companies for mental illness services.
What Type of Mental Health Professional Should I See?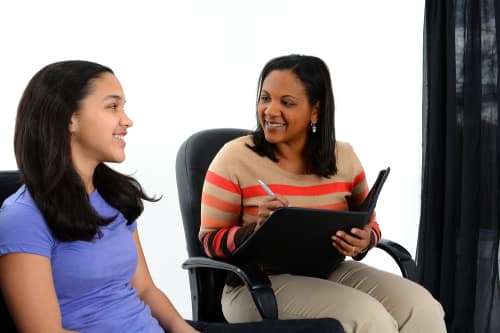 For anyone who has not sought the services of a professional mental health provider, finding a suitable one might be challenging. However, the type of mental health professional you should see depends on what your need is.
Ideally, the type of mental health professional you need to see should be trained in the field they offer services. Their knowledge and skills should see them assess, diagnose and treat mental health disorders.
Whether your plans involve seeing a counselor, a psychologist or a psychiatrist, the following could help you find the right type of mental health professional.
You probably would need a referral or directions to one or other mental health professional. You might have to make a call or visit the provider. While there:
Explain your need for a mental health professional
Find out their specialty and experience handling issues related to yours
Find out what approach the professional takes when dealing with client's mental issues
Ask about whether your issue requires counseling, medication or a combination
Find out if the service provider accepts insurance
Is the professional licensed to offer the service you seek
If you are seeking medication-based treatment, then find a psychiatrist or a licensed medical professional. If it's counseling you need or psychotherapy goes for a licensed professional counselor, clinical social worker or psychologist. You can also find out if your case requires the services of a marriage and family therapist.
NAMI has a helpline that you can call for information on various types of mental health professionals. The organization will also provide you with information on the type of mental health resources available in your locality.
What Are the 5 Signs of Mental Illness?
Mental health illness is a serious problem affecting millions of people globally. Most times, people go about their business and a life without taking time to consider warning signs that something is amiss.
You should have to bear the pain or suffer irreparable damage when you can get assistance.
Here are five signs of mental illness, symptoms that tell you it's appropriate to seek professional help.
A drastic change in personality – exhibiting unusual episodes of anxiety, extreme anger, and low moods.
Social withdrawal– when someone goes into some sort of isolation. Keeping off from any social engagements or being disinterested is a sign of mental health issues.
Disinterest in self-care or suddenly engaging in some openly risky behavior
A sudden and dramatic change in an individual's eating and/or sleeping habits
Sense of hopelessness– this is a warning sign that someone is experiencing mental health difficulties. If someone is ready to "give up," it's an alert.
Leading a healthy, productive and happier life is something we all need. It follows that when a warning sign on our mental health crops up, we must seek professional help.
What Degree do You Need to be a Mental Health Counselor?
A mental health counselor must have a master's degree in psychology, counseling, or other related fields of study. The coursework includes studying human behavior, ethics, and therapy.
For licensing, the counselor needs at least two years of supervised experience working in a clinical setting and under a licensed mental health professional.
The qualifications and licensing allow mental health counselors to be able to assess, diagnose and evaluate treatment of mental health difficulties.